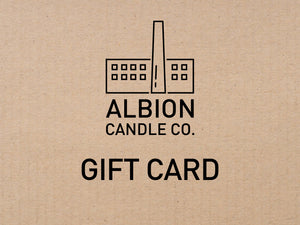 Shopping for someone else but not sure what their favourite scent is?

Give them the gift of choice with an Albion Candle Co. gift card.

Gift cards are delivered to you via email for you to then forward on to the recipient. They can be redeemed online by entering the code in the discount code/gift card box in the checkout.